DAPP: We visited Derby's new Vintage store and were seriously impressed by the designer bargains
DAPP Derby is a bustling store that had crowds waiting outside before it had even opened its doors.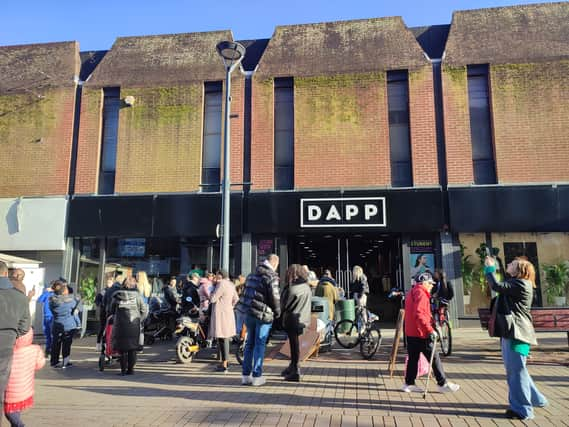 DAPP is Derby's latest addition to the high street and we went along on launch day to show the preloved store support and extra TLC.
A queue of approximately 30 people had already gathered ahead of the 11am opening on St Peters Street Derby, opposite McDonald's in the city centre.
DAPP had promised a shopping experience 'like no other' and it didn't disappoint. 
Eager shoppers were greeted at the door by DAPP staff who played 'Spin the Wheel.' This was an opportunity for people to win money-off vouchers for opening day.
Live music got the party started as a DJ, positioned at the entrance, spun banging tunes with a proper nineties vibe.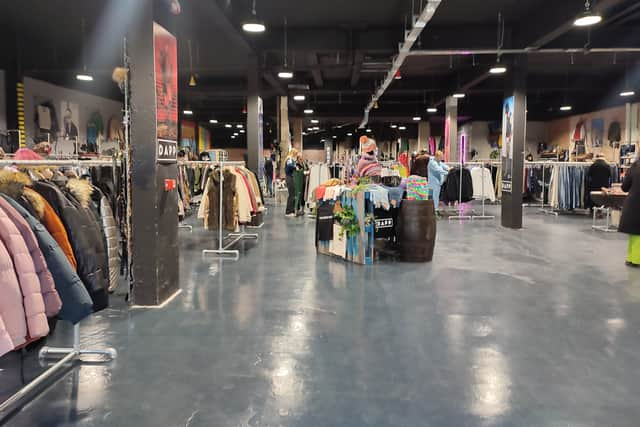 Shoppers could listen to toe-tapping tunes such as Diana King's Shy Guy, Mark Morrison's Return Of The Mack and Los Del Río's Macarena as they browsed hundreds of items of clothing.
Cool Americana was the vibe channelled by DAPP, no doubt helped by the massive Pulp Fiction poster near the changing rooms in the middle of the store.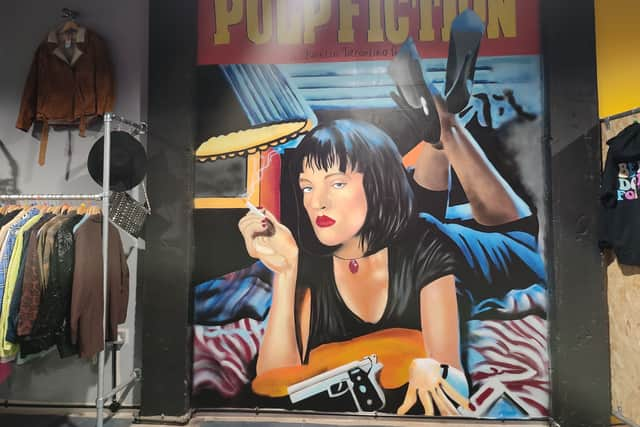 The store appeared to be as busy as Primark and the opening hour saw the tills busy ringing as people bought a variety of items.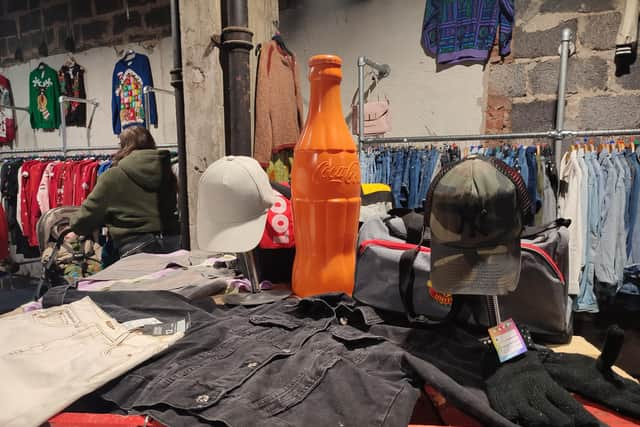 You can buy anything that is usually stocked in a retail store including Christmas jumpers, jeans, joggers, hoodies, trouser suits, blazers, coats, jackets, jumpers, dresses and tops.
A rail packed with Indian outfits was a nod to Derby's multicultural community. There are also plenty of accessories such as hats, caps, scarves, jewellery and handbags.
Prices for garments start at just £1 from the 11 sales racks which are situated towards the rear of the store.
Budget-conscious fashionistas can also see if they can spot high-end names in the store. 
Brands spotted included Giorgio Armani, Cath Kidston, Hobbs, Zara, H&M, Marks and Spencer, Nike, Reebok, Adidas and Accessorize.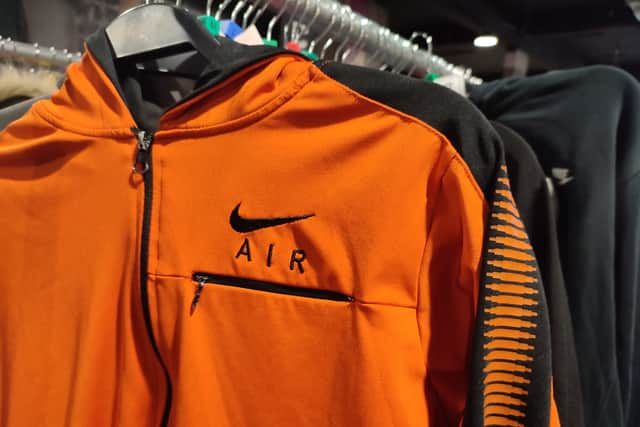 Prior to opening, a DAPP spokesperson said the Derby store had items by Vivienne Westwood and Moschino.
On the day, a staff member said all brands were mixed together to keep the shopping experience fair and to 'avoid an air of exclusivity where high-end brands sit together.'
Another staff member hinted there was a unisex tracksuit by Dolce and Gabbana in the store, and to locate these covetable garments, people would have to go on a 'treasure hunt.'
Solo shoppers, mates having a browse, and families with prams were all packed into the store eager to see if any bargains were to be had. People who got tired could seek refuge on a squishy 'Friends' style couch near the entrance of the store.
Dana from DAPP who was overseeing proceedings on the shop floor said: "We are really excited, we did not expect such a turnout. We are a little tired but it's like a dream seeing everyone here!"
DAPP Derby is now open at 23-27 St Peters Street, Derby. To find out more about DAPP visit their website by clicking here.