The Loaf: Delicious little Derbyshire bakery that's been creating fresh bread for over 100 years
Freshly baked breads, cakes and pastries are on the menu at this delicious little bakery on the edge of the Peak District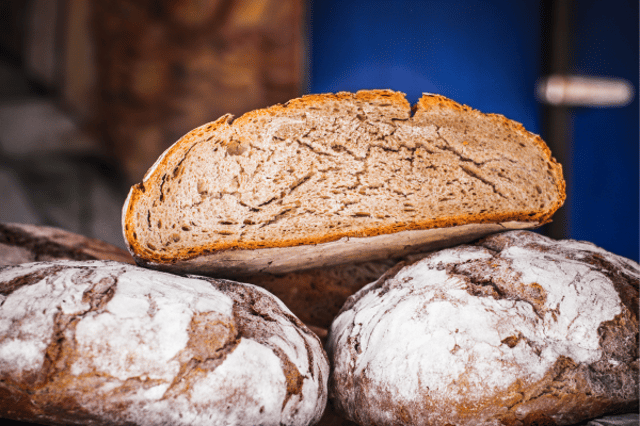 Derbyshire has become a haven for food enthusiasts, especially those with a sweet tooth. Whether you're a fan of traditional pastries, artisanal bread, or innovative confections, Derbyshire's bakeries have something for everyone.
The county boasts a plethora of bakeries that not only serve as purveyors of delectable treats but also as community hubs where locals gather to indulge in the delightful world of pastries and cakes.
One of the finest examples of a delectable Derbyshire bakery is The Loaf, an independent, family-owned artisan bakery in the picture-perfect village of Crich, on the edge of the peak district.
The Loaf, Crich
Tucked away in the heart of the village The Loaf stands out as a local gem that has captured the hearts and taste buds of the community. The little bakery has a long history dating back more than 100 years. Fresh bread is still baked on the premises overnight so it's warm and fresh and lovely for customers in the morning.
While the bakery is famed for its bread it also has a delicious selection of cakes and pastries too. From brownies and flapjack to macaroons and lemon drizzle, there's a treat for every taste bud. (We've heard GREAT things about the cinnamon buns). The artisan bakery takes pride in its commitment to using locally sourced, high-quality ingredients to craft its array of confections.
The Loaf also hosts weekly Wednesday pizza nights, serving up hand-stretched pizzas that are baked to order with a variety of toppings including a local favourite sausage and caramelised onions.
"Lucky to have this on my doorstep"
The Loaf is rated as 4.5 stars on TripAdvisor and boasts a string of brilliant reviews. Adam C said: "Lucky to have this on my doorstep! This place is fantastic. Great people, amazing bread and pastries, Pizza night is class, it's just excellent."
Phillipa R wrote: "The Loaf is a great bakery with a small café, They bake their own great range of bread, we love their sourdough, along with a lovely range of savouries and cakes. We love their Bakewell tarts (best ever tasted) and cinnamon rolls so fresh and delicious, great with a cuppa."
Where? Victoria House, The Common, Crich, Matlock DE4 5BH. The Loaf also has a bakery in Ashbourne.
Opening times: Crich is open Tues-Sat, 8am-3pm.
Asbourne is open: Tues-Sat 8am-2pm.