I visit Derby cafe with new owner who is creating something very special
It's a family affair at Mrs C's Tea Cosy, where luscious brownies are baked by 13-year-old Ronnie, son of owner Michelle
Watch more of our videos on Shots! 
and live on Freeview channel 276
Visit Shots! now
A cafe has opened under new management and is already making big plans to expand its offering while fostering community spirit.
Mrs C's Tea Cosy is the new name of the cafe on Normanton Lane, Littleover.
Michelle Cockroft, 40, bought the cafe earlier this month and is keen to bring the community together even more.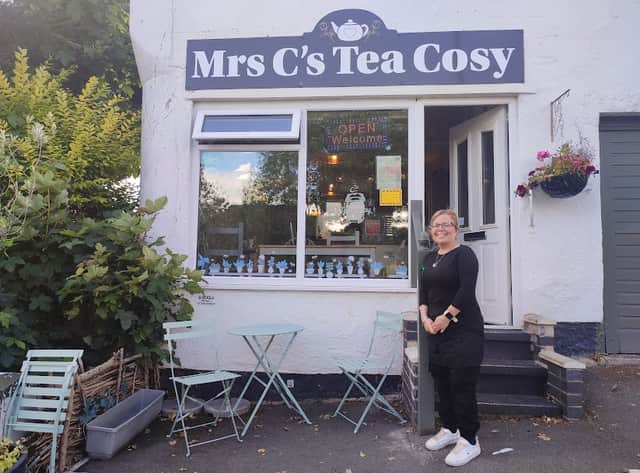 The cafe caters to the breakfast and lunch crowd serving toasties, cobs, jacket potatoes, hot and cold drinks and more.
The big draw to the cafe is the range of baked treats such as Galaxy chocolate crispy tray bake and cheese scones.
The brownies - which looked especially squidgy and moreish - were baked by owner Michelle's son Ronnie, who is 13-years-old and a budding baker who will also be helping out his mum in the cafe.
Baking and cooking great food appears to be an obvious talent that runs in the family.
Michelle has been in the food industry for more than 25 years and brings a wealth of experience to her new role as cafe owner.
She said: "I left school in 1998 and after finishing my exams, started work at a little sandwich shop in Cavendish.
"I never ended up going to college and have largely worked in the food industry since."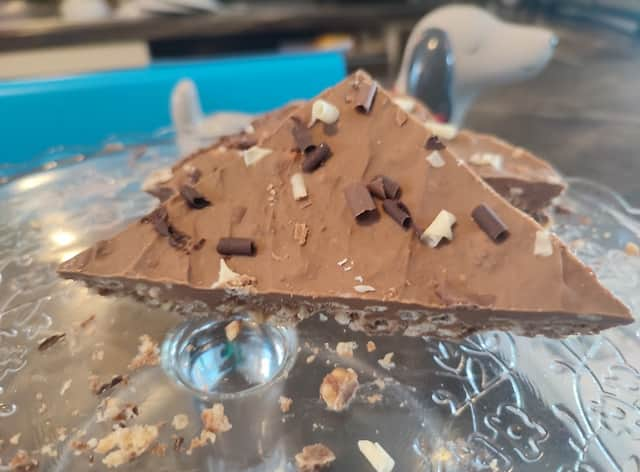 Despite taking the reins a few short weeks ago, Mrs C's Tea Cosy is already bustling.
The clientele is diverse, from students discussing work in one corner, to a man treating his granddaughter to a filling breakfast on the ottoman style bench near the entrance of the cafe.
It is clear to see the appeal of the cafe for hungry diners - and the owner.
Michelle first spotted the for-sale note in the cafe window during a walk and was unable to "get the idea out of her head".
She sent an email to the previous owners and, following several rounds of discussions, she took the plunge and made the big purchase.
Michelle has high hopes for the cafe, which she treats with love and respect.
"I want the cafe to remain at the heart of the community.
"So, say that someone is feeling lonely, they can come along and there will always be someone here to talk to them, either myself, my husband Jay, and of course other lovely customers in the cafe.
"We want it to be a place where people can drop in, make new friends and bring along their old friends too - we are a very friendly place."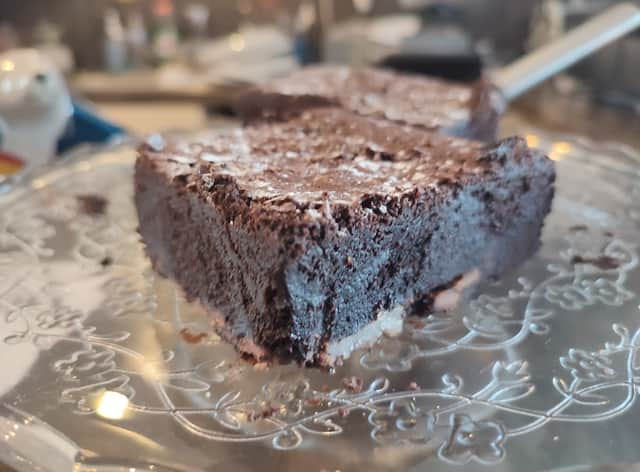 The cafe is already going from strength to strength.
It is taking on a new staff member who is due to start imminently- they are also excited to share the cafe's new chapter.
Michelle, who lives in Littleover is keen to build on the community aspect of the cafe.
She said: "Community and helping others is so important to us.
"I am actually part of a little community group called Carlisle Against Crime, which was set up in 1999, and I have been an engaged member since 2017."
The idea of the cafe doubling up as a hub and safe space will no doubt be a hit with locals, who are already showing their support in droves.
The Facebook page of the cafe has more than 500 followers and 12 five-star reviews, despite being open for business for just two weeks.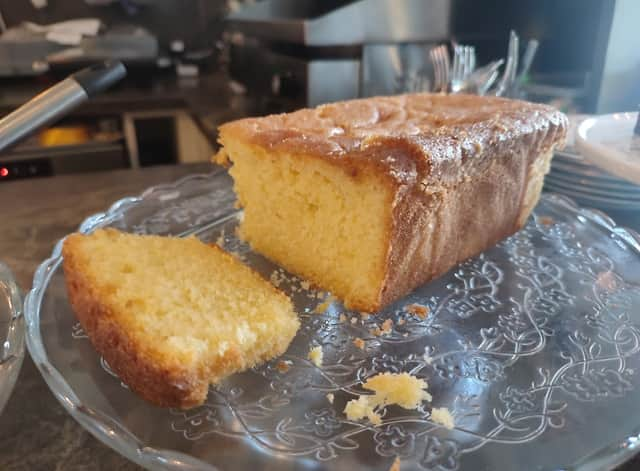 Michelle thinks Derby City Council could help small businesses by helping them promote their offerings - by visiting eateries and showing a visible presence.
Being the owner of a cafe that she can call her own is a "dream come true" for Michelle.
She advises people to "follow their dream and just do it".
Mrs C's Tea Cosy serves a wide range of scrumptious food both onsite and also for offsite buffets and business lunches.