9 top-rated Fish & Chip shops in and around Derby, according to Tripadvisor reviews
We've taken a look at the best rated fish and chip shops in Derby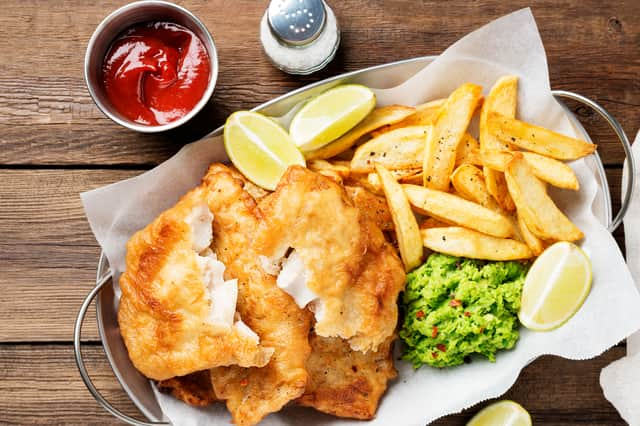 Fish and chips are a staple dinner in the UK, with many choosing to indulge in the takeaway as an end of the week treat.
Millions of people flock to their local restaurants on a weekly basis with many looking for the perfect dinner.
Looking for the perfect food establishment can be hard but looking at the reviews of others can help make a better decision.
Tripadvisor is a great place for the public to leave their reviews for places they love and hate and can be used to help pick where to go.
We've taken a look at 9 of the best rated fish and chip shops in Derby according to Tripadvisor.
Allestree Fish Bar
5 Blenheim Parade, Derby DE22 2GP
Allestree Fish Bar use traditional methods and use premium quality fresh cod and haddock fillets, which are delivered on a daily basis direct from the docks of Grimsby.
On 5 star Tripadvisor review reads: "We always come here after our midweek cricket match. We often turn up late but the owner,(I'm really sorry but I don't know your name?) is the friendliest guy. In fact all the staff are fab! The food is delicious, especially the kebab meat. But my lot love the chips & beans!!! Thank you Allestree Fish Bar chip shop!!!"
Sitwell Fish Bar
74 Sitwell Street, Derby DE21 7FG
Sitwell Fish Bar is a traditional fish and chip shop that has built a reputation for quality food.
They have a full menu to suit the whole family which includes kebabs, pies and burgers.
A Tripadvisor reviewer wrote: "Chippy tea with friends, you just had to see the queue waiting to be served to see how popular this place is, food is cooked whilst you wait and the staff were doing a brilliant job in getting the orders out to customers."
With another adding: "Always a smile and great service from the team. Supersize fish and wonderfully tasty chips. Can't go wrong!"
Shelton Lock Fish Bar
238A Chellaston Road Shelton Lock, Derby DE24 9EF
The fish bar is a traditional fish and chips takeaway that prides itself on an added contemporary atmosphere, gaining a reputation for serving the freshest and highest quality fish and chips.
One Tripadvisor user shared: "Still the best around, have been going for years and years now, and there are not many fish and chips shops that can compete. Chips are always the best around, don't hesitate to visit."
With another writing: "I have used this chippy for years and always get good service and excellent food at a fair price. Portion sizes are very good and sometimes I can't finish it all. Thank you."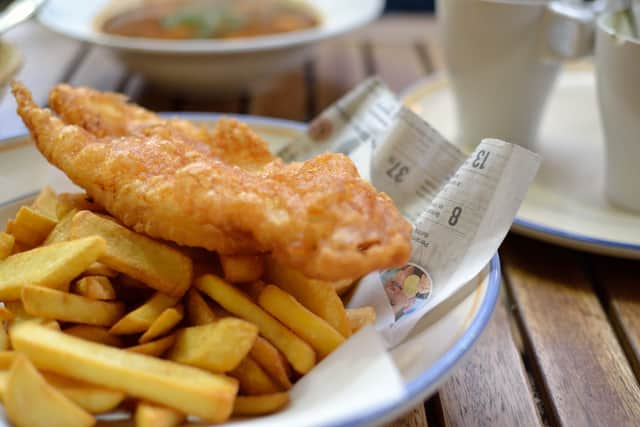 Oakwood Fish Bar
Oakwood District Centre Danebridge Crescent, Derby DE21 2HT
Oakwood Fish Bar prides itself on having "quality with quantity" with a vast menu that serves kebabs and burgers alongside fish and chips.
One Tripadvisor reviewer said: "After a busy morning Xmas shopping, perfect stop to get lunch, quick service, great pie meal, enjoyable food as always as us locals expect."
With another sharing: I can highly recommend the fish & chips here and the gorgeous gravy! Best fish & chips in Derby by far!"
Gerard Street Fish Bar
126 Burton Road, Derby DE1 1TN
The family believe that fish and chips are their passion and meticulously prepare their fish and hand cut their own chips in the store.
A reviewer wrote: "If you live in Derby then you most definitely will have visited Gerard Street Fish Bar and if you haven't then it is a must!! This place is a true family run business and has been around for over 40 years and in my opinion is a staple of Derby.
"Fish is always fresh and chips are always hot and crispy. Every time I visit I'm always greeted politely and with a smile. Definitely recommend it as a great place to get your chippy fix!!"
Steve's Fish Bar Takeaway & Diner
1248/1250 London Road, Alvaston, Derby DE24 8QP
The fish and chip shop has a range of dishes and caters for vegetarians and vegans on their menu.
One Tripadvisor wrote: "Great value for saying how much the competition have put their prices up recently.Freshly cooked to order will return"
With another sharing: "Steves is our local chippy but we feel very lucky it is as food is always great quality and the staff are friendly and helpful"
Kedleston Fish Bar
121A Kedleston Road, Derby DE22 1FS
Kedleston Fish Bar has been cooking fish and chips for three generations since the restaurant opened in 1978.
The fish and chip shop sustainably source their line caught fish and their potatoes come from local British farmers.
One Tripadvisor user said: "Ordered a fish and chips and got it very quick and freshly cooked there in front of you and was very nice. Will be returning"
With another saying: "lovely staff! had the most amazing experience. Burger meal it was lovely. Nicely prepared by a really nice boy and would definitely come here again! :)"
Chester Green Fish Bar
2B City Road, Derby DE1 3RQ
Chester Green Fish Bar has an expansive menu that includes not only fish and chips but pizzas, kebabs and traditional curries.
One Tripadvisor reviewer wrote: "Popped in when visiting the area. The owners were extremely friendly and explained they took on the business only weeks ago.
"They were extremely tentative to the food and gave us the tastiest meal deals we've probably ever had!"
With another saying: "Use regularly as a takeaway and its always tasty & nicely cooked fish and chips, no complaints. Wrapped up well to take home."
Stenson Fish Bar
Stenson Fish Bar, under the Zan Fish brand has over 45 years of cooking experience.
The restaurant aims to cook sustainable, freshly cooked food with takeout that makes people come back time and time again.
One Tripadvisor user shared: "It doesn't matter what you have or when you have it , the food is always great , the staff are friendly but you have to be prepared to wait at busy times ( worth it though)"
With another adding: "Stenson chippy never fails to deliver quality chips, no matter how busy or quiet they are. Excellent value for money."