DAPP: We took £10 to Derby's new vintage store and found the perfect Christmas party dress
The shop has over 15,000 pre-loved items including designer dresses that will dazzle at Christmas
Watch more of our videos on Shots! 
and live on Freeview channel 276
Visit Shots! now
Thrifting, where people buy preloved items can be a highly rewarding activity, as I discovered during my recent trip to the newly opened DAPP in Derby.
The store launched in the city last week and while I was there, I had a look at what the shop had to offer. There are reportedly 15,000 items on sale and it did feel as if I was spoilt for choice as I rifled through rails filled with jeans, tops, dresses, and more.
DAPP Derby stocks a wide variety of brand names, with Vivienne Westwood, Cath Kidston, Moschino, Nike, and Adidas. I have only ever bought one item of clothing from a charity shop and that was a lovely faux fur jacket around five years ago. 
I didn't really know what I wanted to buy, just that I had a tenner to go wild. After around 20 minutes of scanning what felt like countless rails chockfull of goodies, I was close to giving up, as a few items I spotted were over budget.
At one point it did feel as if I was shopping for my Secret Santa, as I thought I needed a bigger budget to get something substantial. I was wrong.
I didn't really need a tenner, because my find of the year was a seriously cute sequin dress that could easily be a fabulous festive frock.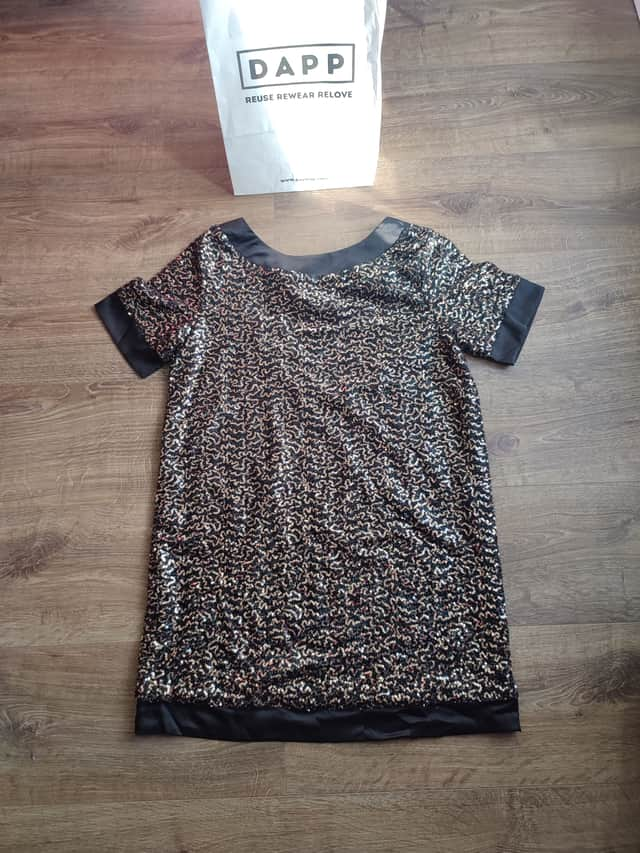 It was a little black dress by Shein embroidered with rose gold and copper sequins from top to toe, with a cute satin band finish.
I'd usually dry clean sequinned garments, but because I needed to stay on budget, I gave the dress a light handwash in warm water and detergent. It came out really well and the sequins appeared intact.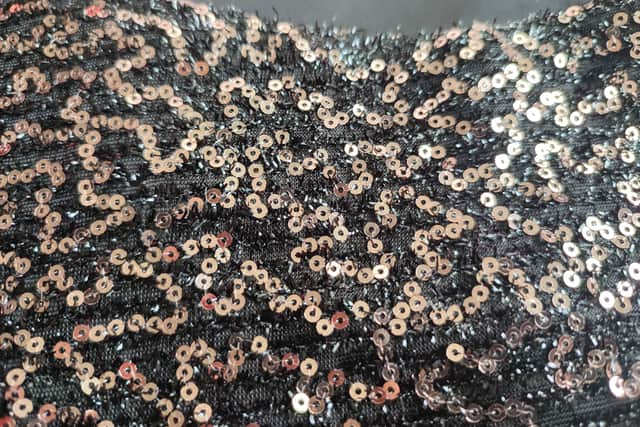 The dress itself is eye-catching, beautiful and the best part is its price tag of £6.
To make things even better (yes I felt Christmas really had come early), I managed to get a launch day discount of 10%. This meant I splashed out £5.40 for a pretty Christmas frock, claiming the title of 'Cheapest Dress I Have Ever Bought.'
It is even cheaper than a McDonald's Double Quarter Pounder with Cheese which costs £5.49.
I was even more thrilled, as when I think about the dresses I was contemplating buying for Christmas that are in the £200 region, I have made a whopping saving of £194.
I am so chuffed that I stuck to budget and I will definitely be popping into DAPP to have a browse next time I'm in town.  If thrifting isn't your thing, I think a visit to DAPP Derby can be a fun adventure.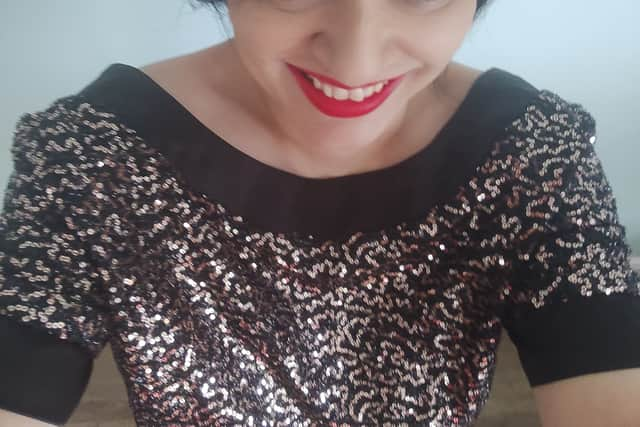 Here are my top three thrifting tips when visiting DAPP Derby
Research: Know what you need
Although I entered the store not knowing what I was looking for - just that I had a budget of £10 - do try visiting with a clear idea of what you need so you're not wasting money. 
If you're buying for yourself, go through your wardrobe to do a 'stock check' and double-check if you really need a new jacket. 
You can also see if you can donate any surplus items you no longer need, to make room for any more items you buy.
Call the store beforehand, on the day of your visit to see if they specialise in any genre of clothing, to give you a better idea of what to buy.
Try to keep calm and not get annoyed if you don't find anything in your first 20 minutes of scanning rails. 
It takes time to have a proper look, so scan the shop floor, earmark items to go back to, and create a shortlist of 'must buy' items on your phone, so you can make an informed decision.
Outfit Of The Day should be comfortable and travel light
DAPP Derby provides a really user-friendly experience with its changing rooms, squishy couch at the entrance and bench seating throughout the store.
Try to wear loose-fitting clothing that you can get in and out of with ease, to make trying clothes on easier.
On my visit to DAPP Derby I had my handbag and heavy laptop bag which wasn't the best to navigate a busy store - I was knackered at the end of it, having to lug chunky bags with me everywhere.
I also wore a polo neck and laced trainers, which overall isn't the easiest outfit to try things on especially when constantly having to tug a polo neck sweater on and off.